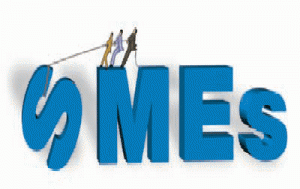 Although it was in the festive first lunar month, when visiting friends and relatives, Kong Guoliang, owner of Cheng Feng garment finishing plant in Shengzhou, Zhejiang Province, still seems worried: "This spring festival is not really festive at all, for I have not gotten back the arrears (over 100,000 RMB) yet, which accounts for half of our profits last year! As there will be a huge demand of capital when we start operation after the spring vacation, I am at a total loss about what to do."
Ever since last year, there has been a huge slowdown in Zhejiang's economic growth rate. The reason behind the slowdown, on one hand, is because China has increased the intensity of macroeconomic regulation and control, reduced the size of credit and capital supply, which coupled with the rising of a variety of raw material prices, has given rise to labor costs. Meanwhile, as Zhejiang's economy is highly export-oriented, the weak international demand and poor economic recovery last year generated a direct impact on small and medium enterprises in Zhejiang Province —their profit margins are compressed and profits reduced.
Cheng Feng garment finishing plant provides frosting and bleaching service for foreign trade clothing company. According to Kong Guoliang, this year the business is much harder than the previous year: fewer orders, workers' wages keeping on rising, and with payment delayed, purchasing of raw materials requires pay in cash.
Kong Guoliang said: "This situation is likely to continue. If it were not for the sake of maintaining relationship frequent customer and the benefit of my devoted employees, I would rather rent out factory buildings for it would be more profitable.
As for Zhang Kuifeng, the General Manager of Qiaozhuo Apparel Company, what he worried about is the recruitment situation this year. According to his estimation, this year may usher in more "labor shortage." As prices rises, the pressure increase and apparel consumption will be weaker, which will directly cut low the clothing business profits, whereas the worker's wages already hit the upper limit: at present the monthly wage of ordinary sewing workers is more than 4000 yuan, which basically denies any further room for improvement. Businesses to raise wages is to limit the company's current monthly income of an ordinary sewing more than 4,000 yuan , no further increase in the basic of space.