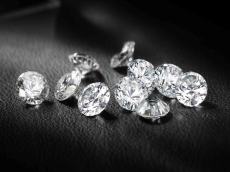 In the past, consumers used to buy diamond rings from department stores. However, at present, increasing number of price-sensitive consumers would choose to purchase diamond from on line store or professionals diamond stores. According to statistics, in 2010, the Diamond B2C Website alone had stolen the market share of 5%, and in 3 to 5 years, this share will increase to 20%. Plus with the impact of professional diamond jewelry stores like In Love-all you need is love, MAKELUMER, and Jewelry Square Worldmart, which are endowed with more competitive edge than online jewelry stores, the share occupied by traditional department stores will decline further.
Behind the defeat of the traditional department store in the diamond industry underlies a major reshuffle of the diamond sales channel. For medium and small size brands which used to occupy most of the market share, the room for survival is becoming increasingly scarce. Whereas a few well-known brands, professional chain stores and specialty brand B2C website will become the ultimate winner.
In this March, although the weather was getting warmer, traditional department stores, jewelry brands and distributors can hardly say they felt the same way. As in this month, they are constantly upset by unfavorable news in diamond and jewelry industry.
On March 12, Love-all you need is love, a professional diamond department store featuring diamonds direct supply and cheap and transparent price, held its grand opening in Beijing 's bustling East Third Ring district, covering a floor space area of 5,000 square meters. And on March 15, Zbird.com, the B2C website announced that it has completed the third round of $ 50 million in financing, making its next expansion pace legible. By the end of March, the world's largest rough diamond supplier De Beers Diamond Trading Company increased the quote of diamond by 7%. Experts predict in 2011 annual rough diamond prices would rise by 20% , and from May 2010 till now, the price has risen by 30%.
Under the constant pressure and exploit of the showstoppers in the industry, the seemingly glorious jewelry industry operators are facing great surviving pressure.
The "Sparkling" Diamond Industry
Although China's diamond market has been truly thriving only for a few years, it has been witnessed the booming of the brands, online purchasing craze and direct discount sale entering the competing arena. The most fundamental reason for these rounds of crazy sales is its vast market potential, attracting countless capital and operators who contends to become the one who laugh to the last.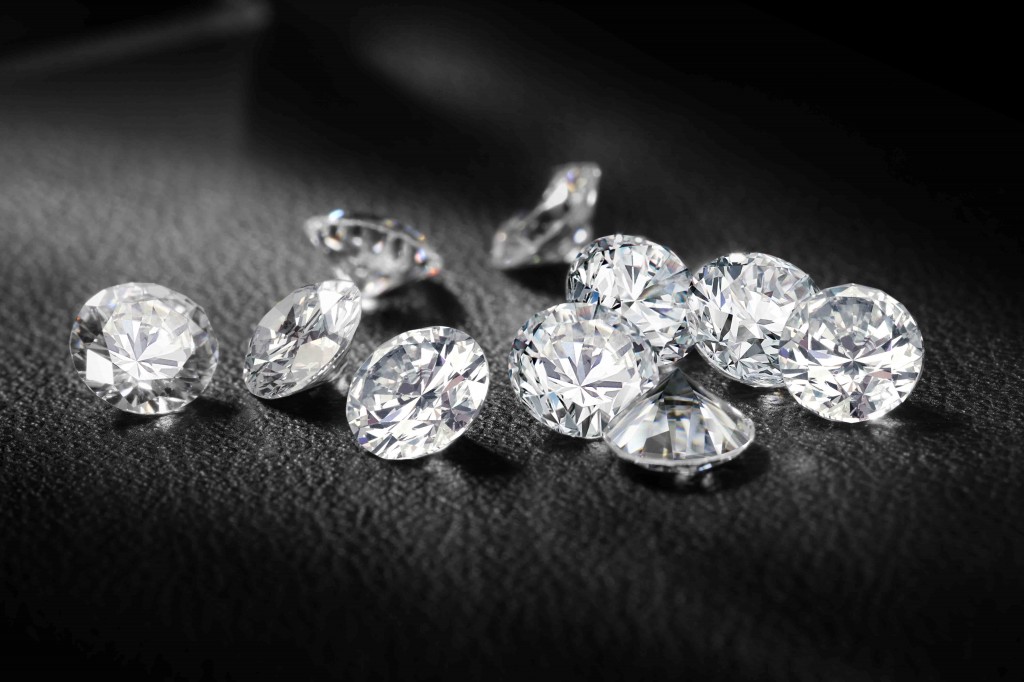 Image courtesy: wscbrc.com
But exactly how vast is China's diamond market? by now, there is still no authoritative statistics, however during the 2010 China Diamond Forum, Li Mu, Deputy Director of Shanghai Diamond Exchange Joint Management Office said the consumption growth rate in Chinese mainland diamond market has up by over 20%, surpassing Japan to become the world's second largest diamond consumer country, second only to the United States. International diamond institutions are generally optimistic about Chinese diamond market's growth prospects, referring to the next 10 years as the "golden decade'" for China's diamond. The industry pacesetter such as Chow Tai Fook scored a turnover record as high as 4 billion yuan in the sales of its diamond jewelries. and the turnover of TESIRO, whose major sales are in diamonds also, had already surpassed 1.5 billion yuan.
These figures are only for the stock market, therefore, the incremental market is yet waiting to be tapped into, leaving people unlimited reverie. It is estimated by relevant agencies that in China each year about 10 million pairs of couples would get married, incurring a total of wedding spending of 250 billion yuan. And if 1/ 10 of these spending are for jewelry consumption, there is 25 billion yuan consumer space each year. No enterprise cannot and dare not ignore this huge market. Experts predict that such a market of sufficient capacity can further accommodate at least three or more listed companies, which will inevitably be pursued by capital from various sectors.
 
Three Reforms in Mode
On the basis of the huge diamond consumer market, gold diggers have launched a series of business transformation, each of which has brought about tremendous changes to the industry structure. Of course, the most important result was a bigger cake made under combined effort, so that the sales of entire industry maintained a continuous rise.
It is acknowledged that the first reform is characterized by traditional department store model which sets up the brand name and encloses market space. Famous brands such as Cartier , CTF , Diamend were set up during this period, allowing dealers behind the counter earning pours in the meantime.
Subsequently the sudden emergence of online sales has set off a second change, which quickly grabs away business from department stores. According to the statistics from China Electronic Commerce Research Center, by the end of 2010, the number of proper diamond jewelry online B2C service providers such as www.9diamond.com, www.kela.cn, www.xzuan.com, www.zbird.com, DAVIDNILE, and www.zb166.com has already exceeded100, maintaining a rapid growth momentum , has occupied 5% of the industry share. Industry experts predict that the jewelry market in 2011 shall be increasingly enhanced, and online shopping sales will reach 21.7 billion Yuan, an increase of 155%. In the next 3 to 5 years, online shopping will account for 20% of the total. In the face of menacing and emerging diamond online store, apart from enhancing the in-site experience, department stores has almost no strength to fight back.
Challenged by the advantages of online store in price and cost, many capitals outside the diamond industry have carried out new trial through drawing successful experience from online store management and marketing mode, the representative of which is the MAKELUMER diamond shopping mall opened on January 1, 2010 in Beijing Blue Harbor. Featuring cheap diamond wholesale mode, it has led to a purchasing craze. On behalf of the traditional channels, it fought back violently at the online diamond store. At present, MAKELUMER has already opened two stores in Beijing at Blue Harbor and Zhongkun Square at Great Bell Temple and its new malls in South and West of Beijing is also under planning. According to Hao Yi, CEO of the MAKELUMER, in 2010, the sales revenue of MAKELUMER is nearly 300 million Yuan. Apart from its expansion in Beijing, it also extends its reach to markets to other cities such as Chengdu, Chongqing, Zhengzhou and Shenyang. While the Love-all you need is love opened in this March put this reform in diamond price to its extreme, which directly put the internal transactions price for international diamond dealers to public, featuring" Loose diamonds ", "international quotation ", " zero down payment installment ", " full refund buy-back". It integrates low prices, transparent costs, financial innovation, and high-quality after-sale service all in one, this new sales model enables the mall to yield more than 10 million yuan in sales in the first weekends since its opening.
Restructuring of the Channel Forces
Under the double impact of B2C websites and professional stores, traditional department stores' market share would inevitably see a great decline, behind which undergoes the re-shuffling of channels, and some brands and dealers were forced out consequently.
Although the jewelry industry may look glamorous, the actual profit of it is not high. Take a store of 80 square meters as example, the renovation costs, labor costs, fees, upfront purchase would amount to at least $ 6 million. In case when the performance is good and operation is under normal circumstances, it takes probably two years to recover the initial cost. At present, the price of raw materials such as diamonds, gold, platinum are all witnessing a rise, so do labor costs, rental expenses and promotion costs. All these changes in operating costs make it more difficult for us to run a jewelry business.
Against in this backdrop, experts predicted that the jewelry stores will be the first to back out .According to statistics from the industry association statistics, since 2010, there have been at least 10% of companies have chosen to quit. The business of department store's jewelry counter of is not optimistic either. , although sales are rising, profits continued to decline. Some of the small and medium brands and some dealers who are in operational difficulties will be the first to take leave from quit the market in the very first. The majority of E-commercial dealers will also withdraw from the market. As a result, the final Market structure will be as follows : a small number of high-end brands that emphasis emphasize on quality and service will remain in the department stores, while the remaining low-end market, were shall be carved up by online shopping stores and specialty stores. And most the majority of experts predict that, because as online shopping logistics and distribution would inevitably be subjected to credit have the congenitally deficient credit risk , therefore, the professional chain stores are expected to have a brighter future.
Review of the VC(Venture Capital) obtained by Diamond B2C Websites in recently years.
January 2007
DAVIDNILE acquired $ 12 million venture capital
In 2007
www.zbird.com got the first round of funding of 5 million dollars from Capital Today
In 2007
www.51diamond.com got an investment of 10 million dollars from Capital Today
www.9diamond.com got more than 10 million U.S. dollars in venture capital ;
In the first half of 2008
www.kela.cn got more than 3 million U.S. dollars in venture capital ;
October 2008
Diamond bird announced that it had got the second round of funding up to 10 million USD from Ceyuan and Capitaltoday.
In early 2010
Kela Diamond introduced in venture capital again, the exact amount of which has not been disclosed;
In 2010
Shenzhen diamond E-commerce website Bloves got 30 million of venture capital from the Tiantu Capital.
In March, 2011
www.zbird.com got $ 50 million venture capital from FountainVest Partners and Ceyuan.