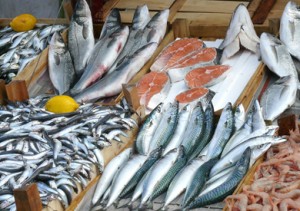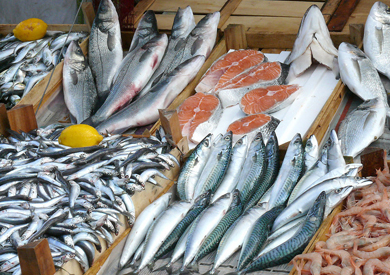 This year, China's import and export of aquatic products have achieved encouraging results , from January to October this year , China 's import and export volume of aquatic products amounted to 6.6908 million tons, with a total revenue of $ 20.629 billion, an year on year increase of 17.53% and 29.02% respectively, among which the export volume was 3.161 million tons and its total revenue was $ 14.008 billion, an year-on-year increase of 22.75% and 31.45% respectively. The import volume was 3. 5297 million ton and the import revenue was $ 6.622 billion, an increase of 13.21% and 24.17%. This year, our trade surplus was $ 7.386 billion, an year-on-year increase of $ 2,063 billion.
In the export trade of aquatic products, the performance of general trade export is better than that of processing export. The proportion of processing export in the total volume keeps on declining. Shrimp, shellfish, tilapia, eel, large yellow croaker, and other famous farmed fish are still the major export items, and exports of the above species showed double-digit growth. The export of squid products, canned crab meat has show substantial growth, becoming a new growth point in China's aquatic products, among which the total export of crab products such as canned crab meat is 481 million US dollar, a year-on-year increase of 83.57%. in Fujian Province, by virtue of the export of canned crab meat and squid products and trade of such products to Taiwan, the total export volume maintained a strong growth momentum, an year on year increase of 57%. All these have narrowed down the gap between the Fujian province and Shandong province, the top aquatic exporting province. The total export of the aquatic products of the two province amounts to half of the countries' total.
Experts believe that the reasons leading to this year's steady growth in the export China's aquatic products are as follows:
First, the Japanese earthquake or other disaster in March made the processing and supply of Japan's own aquatic production difficult to meet its domestic demand, therefore, many Japanese businesses increased their orders in China, making the order in most of the Chinese export enterprises experience a huge increase and the production was running at full capacity. Besides, countries before imported aquatic products from Japan have also shifted their orders to China.
Second, in recent years, China vigorously carries out safety special rectification work the quality of aquatic products, leading to a gradual increase in the level of quality and safety of aquatic products and vigorously enhanced the competitiveness of China's aquatic products in the international market
Third, in recent years, the world's major currencies experienced devaluation and evaluation, causing rising global price of aquatic products, China's exports of aquatic products prices have risen along with this trend, resulting in the increase in exports of aquatic products in China becomes much higher than the increase in export volume.
Fourth, over the recent years, China and ASEAN had established free trade zone, and has set up ECFA with Taiwan, as a result, positive effects began to show. And substantial growth has been achieved in the bilateral trade of China's aquatic products with ASEAN and Taiwan.
Experts predict that in 2012 China's aquatic products export is still facing uncertainty.
First, as most countries are phasing out of import restrictions on Japanese food, our newly increased market share (as a result of import restriction on Japanese food) will be squeezed.
Second, as Europe, the United States and other developed economies has yet to show signs of economic recovery and their consumption growth is still weak , the demand for aquatic products is hard to show significantly increase.
Third, constraint factors such as domestic RMB appreciation, growth in labor costs , the lack of staff, and rising raw material prices still exist, which to some extent affected the healthy development of the export enterprise.