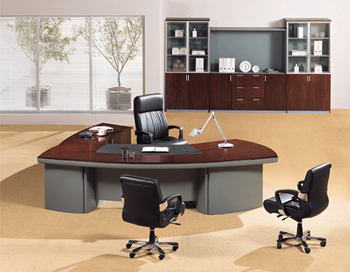 The six years of "zero tariffs" era for imported furniture is coming to an end. The 2012 Regulation No. 15, recently released by the China General Administration of Customs clearly defined that an import duty of 10% will be charged on solid wood furniture, leather furniture, rattan & bamboo furniture and other furniture since April 15, 2012, which means that imports of furniture is expected to usher in a new round of price surge. The industry insiders believe that this move is expected to give advantage to domestic brand of furniture which can take the opportunity to adjust the product structure.
Price Surge Is Expected to Be Around the May Day
Zheng Kai from Orient Securities told reporter of the First Financial Daily that analysts believe that the tariff adjustments may trigger a wave of price increases for imported furniture, an increase of 10 percent in tariffs on imports of furniture may set the terminal price grow even higher.
According to Huang Liguo, vice chairman of China Furniture Association, A lot of imported furniture is actually already raised the price. If tariffs rises, the overall cost of  will follow, and in ideas the furniture prices are bound to go up ."
However, when interviewed, persons in charge of many famous furniture brand such as red apples, Kinwai (Guangdong) , Roach Fort(France) , Natuzzi(Italy), Wheeler(Germany), said that at present they have not received the message that the import tariff should rise up to 10 percent.
Wang Ke, Head of the Guangdong Furniture Association, told reporter that the average increase in 2011 furniture industry was about 10% and is expected to rise further. And the price surge is expected to be around the May Day. And for the durable goods such as furniture, this surge has been maintained at a reasonable level.
However, faced with the soaring prices of furniture, consumers remain calm. Especially after the "Da Vinci incident", consumer's concerns are more centered on quality than price. "I would certainly not buy domestic produced furniture—I am too concerned about the quality. "Even though with a 10% tariff raise, the foreign producer, in order to deal with it, may undertake a certain part, while raise the price of the end product, so I do not think the price for foreign furniture would go up too much." Said Mr Zhu, a consumer.
Opportunities for Domestic Produced Furniture
Influenced by the instability in the international economic situation, the domestic real estate regulation, as well as continued rising costs of raw materials, logistics, store rent, and human resources, the domestic furniture industry performed relatively sluggish in recent years. China Light Industry Association 2011 Report on the Import and Export Volume of the Major Furniture Products shows that last year 's wooden furniture, metal furniture , plastic ( 10,575 , -100.00 , -0.94 %), furniture imports were up by 25.58% , 15.45% and 193.76% , while the export volume experienced an increase of 0.87% , 4.44% and 9.01% respectively .
With an overall downturn on the domestic furniture market, will enhancing the tariffs on imported furniture would make more room for the domestic furniture to develop?
In fact, there has been a polarization within the domestic furniture industry—the larger brand price maintained its stability with a rise, whereas some small brands are showing the sign of experiencing a "price war".
An East Regional Sales Manager of a well-known furniture brand told reporters that although the market does not as popular as it was in previous years, the sales are still growing. And at the same time the company would raise the price in March and April annually in the last two or three years, and the price increase is from 3% to 5%.
However, more small and medium-sized brands, under the sluggish exports and domestic market demand, are forced to choose to give discounts. many domestic furniture brand in Shanghai have made a 50% discount.
Many people within the industry said that if imported furniture increases prices because of tariff rise, it might be a great thing for the domestic furniture. The Orient Securities research report shows that Securities report showed that a higher magnitude of price increases in imports of furniture would lead to the gross profit rate of Company's proxy become lower than the domestic furniture, and of course it may lead consumers to transfer to the domestic furniture and improve store profitability. Of course, by using imported furniture price increases as an opportunity, the domestic furniture can also adjust its product structure to enhance competitiveness.