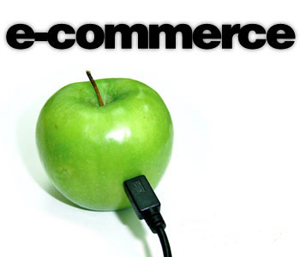 As most small and medium-sized enterprises tend to find overseas suppliers through China's B2B websites, This article commits to make a comparison between the top 3 Chinese B2B websites in aspects such as business scopes, service items, features& advantages and charge rates.
Alibaba is one of the most renowned B2B platforms. And one of its core businesses is the "China Suppliers" service oriented to the export enterprises. According to Alibaba's third quarter financial report released in November 2009, its registered users at that time reached 45.27 million, with 34.79 million from around China and 10.48 from overseas. And altogether 578.9 thousand are subscribers, among whom 84.866 thousand are China's Top Suppliers( also known as Gold Suppliers)
Business Scope: Alibaba platform is a comprehensive domestic & foreign trade platform. Its shops and businesses cover most industries. The Wholesale Platform launched in September 2009 also added a small-amount trade platform aims at the export market.
Service Items: on November 3, 2009, Alibaba B2B updated its product service on its international site aimed at foreign trade services and launched a new " Exporter " service , while the original " China Suppliers" was upgraded to the "Global Treasure ". We have made a detailed comparison between these two services (see the table below).
Table Comparison of the Major Services of Alibaba's Exporter and Global Treasure
| | | | |
| --- | --- | --- | --- |
| NO. | Major Service Items | Exporter | Global Treasure |
| 1 | Data Steward | yes | yes |
| 2 | Showcase Products | 10 | 30 |
| 3 | Video Capture/Automatic Uploading | Self-Shooting | Shooting Provided |
| 4 | Buyers' IP location | yes | yes |
| 5 | Enterprise Mailbox | yes | yes |
| 6 | Enterprise Business Website | Yes ( 21 sets of templates) | Yes ( 21 sets of templates) |
| 7 | Listing of Priorities | Yes | Yes |
| 8 | Third-party Enterprise Authentication | Yes | Yes |
| 9 | Number of Product Pics | No Upper Limit | No Upper Limit |
| 10 | Pics Watermarks | Yes | Yes |
| 11 | Number of Dynamic Product Pics | 2 sets | 2 sets |
| 12 | Private Showroom | yes | yes |
| 13 | Customer Training | Yes | Yes |
| 14 | Promotion on Global TradeExpo | Yes | Yes |
| 15 | Big-Buyer Procurement Opportunities | Yes | Yes |
| 16 | Price | 119,800 yuan / year | 172,800 yuan / year |
The main difference between these two services lies in three aspects: first, the price difference. Second, the "global treasure" service added a function of product shooting and 20 more showcase products than the "Exporter" service.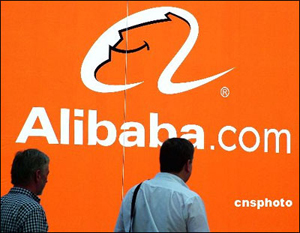 Features & Advantages: Compared with Chinese supplier products in the past, the "Exporter" and "Global Treasure" increased several applications such as Data Steward, Automatic Video Upload, Buyer's IP Location and Enterprise Mailbox, etc. The process would start with identifying the buyer source, and then integrating the inquiry, sales, purchasing customer management processes and carrying out promotion data management, so as to better understand the buyer's behavior, find the promotion blind spots and to make precise follow-up marketing.
Ever since 2007 Alibaba has expanded its business to the Japanese market. At present the price of its service is 2000/year. And recently Ali Baba has carried out in-depth cooperation with the DeepCorp, a procurement platform service provider with a weekly purchase of 30 billion yen and completed a deal with Japan's local warehouse operator SBF. According to the deal agreement, SBF will open up 800 square meters of warehouse for the Chinese enterprises to store samples, and the SBF will quickly pack and distribute the samples in accordance with system requirements and the usual practice of Japanese companies. Currently the feedbacks and orders from the Japanese buyers on the Alibaba Japan website reached nearly 1500 per day. And as Alibaba launched the small amout foreign trade platform, the enterprises are granted with the opportunity to transform between different exports modes.
Comments: for export enterprises just starting out to do e-commerce, Alibaba provides a relatively comprehensive one-stop service platform. With a lot of advertising activities at home and abroad in the past few years, Alibaba already gained great popularity in the B2B industry, which attracts steady website flow and purchasing groups.
Global Sources is a multi-channel B2B media company, through its English-language media , Global Sources website and a large number of exhibitions held annually, the company promotes the export trade in the Greater China region .
Services Items:
GlobalSources' sellers' service usually is in a form of integrated resources available. It owns monthly magazines such as ESM, Electric System Design, etc. and it participated in more than 100 international trade expos every year and has set up more than 12 (29 sessions) professional trade fairs in over 10 cities.
The price range of GlobalSources service is over 100 thousand RMB, and the cost will be increased along with the changing services packs.
Features & Advantages: Global Source's obvious advantages lie in that it accumulated a large number of high quality international buyers groups within nearly 40 years. Among them, the world's top 20 retailers are using the global resources' service.
The Combination of online and offline interaction is an important feature of the global resource service. One of them is the "Private Sourcing Events." Ever since 2003 when the event was first held, it was held a dozen times every year. This "one to one" mode of procurement will help suppliers have the opportunity to directly contact with buyers and to improve the accuracy of trade matching .
In 2009, Globalsources extend the service "Video Buyers Exclusive Meetings "(started in 2005) to Asian customers and the suppliers are pre-screened and pre-matched. Currently, this service was used more often for buyers from India, Brazil, Russia and other emerging markets, who rarely set up procure offices in China.
The mutual authentication between qualified buyers and sellers is also a major feature of Globalresources. "Verified suppliers" system implemented in 2007 counted on the world's trusted independent third-party certification body,Bureau Veritas, to certify the applicants.
Meanwhile, the Globalresources will provide some buyers' import activity reports to the suppliers who get enquires from the internet. These reports, provided by PIERS, supplier of marine data includes information of imported product types, valuation of goods and port of entry, etc, as well as company background data and contact information provided by Dun & Bradstreet. This service will help the supplier to review the quality of the buyers in advance.
Comments: Globalresources' advantages lie in a dozen of relatively concentrated industries like the electronics, textiles, precision works, handicrafts, etc. as its buyers are of good quality, its integrated marketing program requires the supplier to have a certain scale of operation, production capacity and financial strength. Therefore, medium and large industries are more likely to garner benefits from this platform.
Established in 1996, www.Made-in-china.com dedicated itself to providing e-commerce service to China's foreign trade enterprises.
According to the Prospectus released on November 18, 2009 by Focus Technology, the official network operator of www.Made-in-china.com, by June 30, 2009, registered members at the e-commerce platform of made-in-China.com scored 3617 thousand, including 10,000 registered paying members. And this website had already posted over 12.10 million effective products and market information.
Business Scope: Ever since the Made-in -China.com has established. It has taken the foreign trade promotion as its main business. More than 70% of visitors are from the English site. The product information covers 1500 kinds from 24 categories. And information about the Machinery, hardware tools, and auto parts, building materials, decorative materials and consumer electronics industries are particularly prominent. By the end of May 2009, monitoring data had shown that of all the buyers of the Made-in -China.com, 25.8 % are from Europe , 22.2 % are from North America , 16.5 are from the Middle East and 14.6% are from the Southeast Asia.
Service Items: just as most of its similar enterprises, Made-in -China.com focused mostly on advertising services, such as displaying product catalogs, trade board, etc. and in the services for its paying members, service enhancing products such as TopRank, Spotlight Exhibits, and BannerPro enjoyed great priority and popularity in searching results and displaying placement.
Made in China.com's annual membership (Gold-Level) service fee is 31,100 yuan, including SGS certification services, 12 products displayed at the homepage, 200 products released on the website and 2000 keywords for search. It provides online keywords references and 95 companies display templates to showcase the company's unique style; 7 user-defined section to showcase the business' strength; seven main products that enjoy priority in the catalog search, which have access to information priority review and professional customer support.
Features & Advantages: Its Domain name made ??in china are the most popular search keywords among the foreign buyers, making the website itself very easy to be searched.
Made-in-China.com takes pride in low- mass Inquiry, emphasizing the principle of accurate match. In the competitive rankings, the keywords product price varies with different catalogs, but only the top 10 search results would be used for bid ranking service .
Made in China.com has worked with Switzerland SGS to launch a certification service. SGS would appoint personnel to certify local suppliers and record its actual condition as so to bring out a sole certification report for the buyer to inquire, which greatly enhances the buyer 's trust in Chinese suppliers .
Recently the website has introduced services such as live video and three-dimensional display (3D Demo service), which can transmit the business scene and the details of specific products , features to the buyer on line.
Comments: as currently Made-in-China.com has no overseas websites, its international influence is relatively limited. But as the websites has been focusing on the promotion of products made in China for a longtime, it still has certain influence among the overseas buyers group. Its advantages are mainly concentrated in the clothing, handicrafts, transport, machinery and other industries. For SMEs with limited capital budget in advantageous industries and relatively low pricing mechanisms, this website is a great choice.