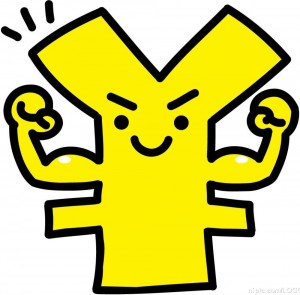 Over the recent period since the beginning of 2012, the exchange rate of the RMB against the U.S. dollar rises continuously, topped the 6.3 mark yesterday and increased 179 basis points over three trading days. In his remark addressing this issue, Zhang yimin, PhD in Finance from the China Europe International Business School, said that China carries out a Managed Floating Rate System and would intervene in markets to keep the exchange rate fluctuations under control. And there is a market mechanism decisive to the exchange rate, which is determined by market supply and demand. As there have always been changes in the market, it is very difficult for us to predict the situation by the year-end from the beginning of the year. "For the time being, the appreciation margin of RMB within this year is expected to be 3%, between 6.0-6.1, and it is impossible for the exchange rate to fell under 6." Said Zhang.
According to Zhang Yimin, this year, problems pestering China's foreign trade export become more severe. As European economy stuck in a quagmire, and under the influence of the European debt crisis, it is relatively difficult to improve their purchasing power. as U.S.' signs of economic recovery is still uncertain, the demand for Chinese product is difficult to improve a short period of time. Zhang said this year the scope for the economic surplus is still uncertain; adding to the fact of the expected impact of RMB appreciation, as a result, days of export enterprises will be very tough.
In January of this year, the CPI is expected to make the trend of deposit reserve ratio go toward a complication. Zhang Yimin said that nowadays China deposit reserve rate level is relatively high, which is quite upset. In addition to the high rate of deposit reserves, the central bank has no good way to tackle problems. According to the estimated figures recently published by the Administration of Foreign Exchange, in 2011 China's foreign exchange reserves increased by $ 380 billion, which means that China will release RMB the equivalent of $ 380 billion US Dollar, which is bound to lead to greater inflation pressure. Zhang Yimin predicts that it is difficult for the deposit reserve ratio to go down.
However, in January the CPI rose by 4.5 percent, scoring a record high in nearly three months. Many scholars believe that this is influenced by New Year and Spring Festival market and "carryover effect". Zhang Yimin said that the January CPI has been released to a greater extent because our country is still facing greater inflationary pressures, from a qualitative point of view, inflationary pressures has not been eased yet.