This year's China International Industry Exhibition in Shanghai shows that, Hannover Fairs China Ltd, the international exhibition industry giant emerged again on the platform with the industrial exhibition as a professional exhibition holder. As with previous years, three major exhibitions this year has grown in size, to no one's surprise.
As Europe's most prestigious exhibition giant, Hannover Fairs Ltd, has fully "transplanted" its well-known exhibitions China, including CNC Machine Tool and Metalworking Exhibition, Industrial Automation Exhibition, and New Energy and Electricity Exhibition—all three of them are ranking among Shanghai International Industry Fair. According to Fu Yu, general manager of Hannover Exhibition (China) Co., Ltd, this year the three major industrial exhibitions attracted more than one thousand enterprises from all over the world to bring their latest products and technologies.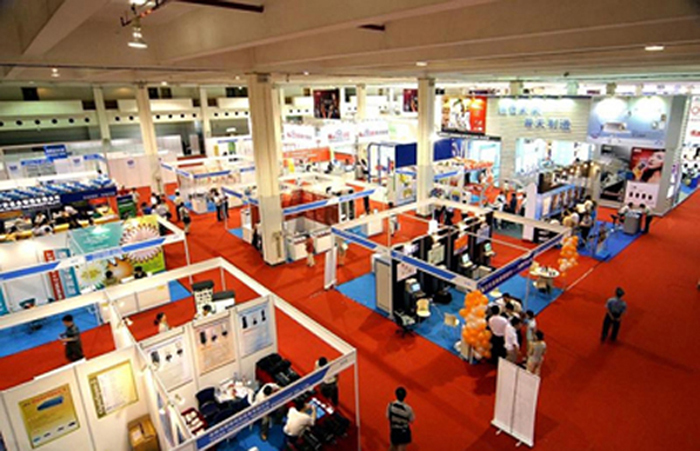 Among them, CNC Machine Tool and Metalworking Exhibition occupy four pavilions of the Shanghai New International Expo Centre. The scale of the exhibition has experienced a significant increase. Besides, it has newly set up section of Major Projects CNC Machine Tool for nuclear power, high-speed rail, new energy vehicles, aircraft, shipbuilding and other industries
To enhance the degree of internationalization is also an expression of the growth of the above-mentioned exhibitions in China. Up to 65% of the 2011 Industrial Automation Exhibition is occupied by overseas exhibitors. International industry giants Siemens, ABB, KUKA, Bosch, Omron, and other industry giants have all present at this fair. Even for the CNC Machine Tool and Metalworking Exhibition has also increased its proportion of overseas exhibitors over the previous year.
A number of overseas exhibitors have deliberately chosen this occasion to release its new products, or to announce its new investment plans. AMADA, a joint-stock Japanese corporation, released a new generation of fiber laser oscillation, Full – axis magnetic levitation flight optical fiber laser processing machine have also made its debut in Asia.
At the same time, AMADA announced that, as an important step to develop the China market, a head office in China will be held in December in Shanghai with a registered capital of 2.5 billion yen, and The Shanghai Technology Center was officially opened in 2013. In addition, in 2013 , AMADA will invest 10 billion yen in construction in Shanghai, to set up new factories that can produce 120 units of new equipment . With these investment plans, the 2013 AMADA sales in China is expected to reach 35 billion yen .
"As the factory of the world, a China with sustained economic development is the locomotive of the world economy." said Okamoto, the managing director of AMADA, AMADA will put its own technical capabilities to flexible use, so as to make a contribution to the world and Chinese customers as a Metal Processing Machinery Manufacturer.
It is worth noting that the pace of the international exhibition has accelerated, the International exhibition has also grow compatible with the economic transformation. During the same period of the Industry Fair, The Second China International Material Industry Exhibition, namely, The 8th China Glass Fiber Composite Material Exhibition has on display engineering / modified plastics, fiberglass, composites, wood products, and fluorosilicate materials, high-performance membrane materials, industrial and specialty ceramics and other new materials.
"Along with the promulgation of Twelfth Five Year plan as well as the emerging industries of strategic development plan, China's endeavor to promote the economic growth is to offer the world a great business opportunity." said Wolfgang Pech, Senior vice president of Deutsche Messe AG. Messe hopes to provide a platform for major equipment manufacturers in Chinese market and wish its exhibitions could provide the new starting point and opportunities for various industries.
The rapid growth in size, intensified degree of internationalization, as well as a constantly adjusting theme and exhibition structure—the expand of internationally renowned exhibition has concentrated and at the same time enlarged the huge market demand and attractive development prospects in world's second largest economy.