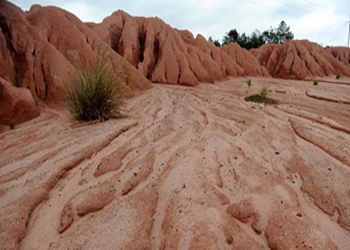 On the 16th, April, Ministry of Commerce spokesman Yao Jian said in answering a reporter's question that during the first nine months this year, Chinese total exports of rare earth amounts to 32,200 tons, among which 16,000 tons were exported to Japan, an year on year increase of 167% , accounting for 49.8% of the total China 's exports of rare earths .
Yao Jian said in January-September, the average exported price per ton of Chinese rare earth to $ 14,800. Besides Japan the main rare earth export destination, in the first 9 month, China's rare earth export to the US amounted to 6,200 tons, accounting for 19% of the total export volume, constituting a year on year increase of 5.5%.
Yao Jian said that out of the purpose of energy conservation, recently China's rare earth exploitation, production and export sectors have strengthened their management measures.
He also said that the scale of China's rare earth mining and smelting plans and export quotas reduced by 25%, 23% and 39% respectively as compared with that of the year 2009, and at the same time a 15-25% tariff is also imposed on the export of rare earth. Rare earth ore and 41 kinds of rare earth products are being included in the Prohibited List of the processing trade, and the management of the qualifications of the rare earth export enterprises are being strengthened.
China now has 32 enterprises with qualification for exports of rare earth, including 10 foreign-invested enterprises.
Yao reiterated that the main goal of setting restrictions to China's rare earth extraction, production and export of is to further protect the environment and exhaustible resources. "China's export restrictions are in accordance with the norms of the WTO, and were carried out in mining, processing and all the export."
He said that over the years China has been facing the pressure of the environment and resources, in order to meet international market demand for rare earth; China strives to maintain a considerable amount of rare earth export. He hoped that other countries in the world with rare earth resources can further develop their own rare earth resources. And China is willing to cooperation with other countries in the world to further improve the green technology in mining and processing of the rare earth resource.