No industry can stay put in the e-commerce tide, and jewelry industry is no exception to this general rule.
In recent years, many jewelry industries have launched online store, with the dazzling advertisement announcing their diamond of the same quality shall only be half the price of those sold in the shopping mall. As a new market channel, the internet has generated great and unavoidable impact on the traditional market. It has become a must for all the jewelry industries and investment institutions to consider whether to adopt the online store managerial mode or not,
The jewelry industry: the new apple of the investor's eye
Only days after the online jewelry store: In Love-all you need is love entered the market, in July; two more investments were made into the jewelry industry. For one thing, Mclon jewels, the traditional jewelry chain had got the first round of investment amounting to 52 million RMB mainly from Wangcen, the senior partner of the Tiantu Capital. For another, the e-commerce enterprise, Dionly jewelry, had got 20 million worth of investment form the Hongkong Tai Fok. Of the traditional mode and the online mode, which one is more promising, has thus become the controversial topic in the industry and the investment community.
Changing and dividing of the channel
Acquiring customer flow online + closing deals in real experience store, is the common practice among O2O jewelry E-commerce suppliers. Traditional companies often choose to open jewelry stores in shopping malls in the downtown business district, which can acquire customers, and the shops would serve as natural billboards. While O2O jewelry E-commerce suppliers acquire their customers online, and do not launch excessive amount of advertisement in traditional media, besides, the rent of their experience stores are much lower than that of the shopping malls'.
In 2007, Cao Huiying, CEO of thewww.aegean.net.cn predicted that 3 years later, 80% of the jewelry stores in shopping malls would disappear. While 5 years later, at present, Chou Tai Fu, whose 80% of income comes from Mainland China's shopping malls, has been successfully listed. In 2011, its turnover amounts to 46.4 billion RMB, scoring a net interest of 5.199 billion RMB and making it the world's top jewelry enterprise with the high market value.
Meanwhile, the online jewelry store has been also developing vigorously. According to statistics, currently there are over 100 online jewelry stores, among which there are Kela diamond, Zbird.com, Dionly, and BLOVES, etc, over just several years, there has been rapid growth in their sales, scoring over hundreds of millions of turnover respectively.
According to statistics from China Jewelry Industry Association, in 2010, China's jewelry market sales amounted to more than 240 billion yuan, and in 2011, more than 300 billion yuan, China's jewelry industry has been maintaining a rapid growth.
There have been three managerial modes in the current jewelry industry, currently. the first one is the traditional enterprise, typical of which are Chow Tai Fook, Chow Sang Sang, etc.; the second one is reasonable priced diamond chain, represented by In Love-all you need is love, MAKELUMER, etc.; while the third type is a so called Mouse + cement (Online To Offline)mode, such as Kela diamond, Zbird.com, etc . "Kela Diamond PR Director Fang-Fang Chen told the China Business News reporter, these three business models differ mainly in their business channels.
Needless to say, the growth of the emerging online channel cannot be belittled. Statistics show that in 2005, online sales channels accounted for only 0.16% of the market share, while in 2009, this proportion had increased to 0.24%. However, compared with developed countries, this proportion is still relatively low. Obviously, there is still tremendous room for growth.
Acquiring customer flow online + closing deals in real experience store, is the common practice among O2O jewelry E-commerce suppliers. Traditional companies often choose to open jewelry stores in shopping malls in the downtown business district, which can acquire customers, and the shops would serve as natural billboards. While O2O jewelry E-commerce suppliers acquire their customers online, and do not launch excessive amount of advertisement in traditional media, besides, the rent of their experience stores are much lower than that of the shopping malls'. Moreover, the O2O jewelry E-commerce suppliers mostly adopt homegrown whole industry chain model, covering raw material procurement, product design, production all the way down to the sales.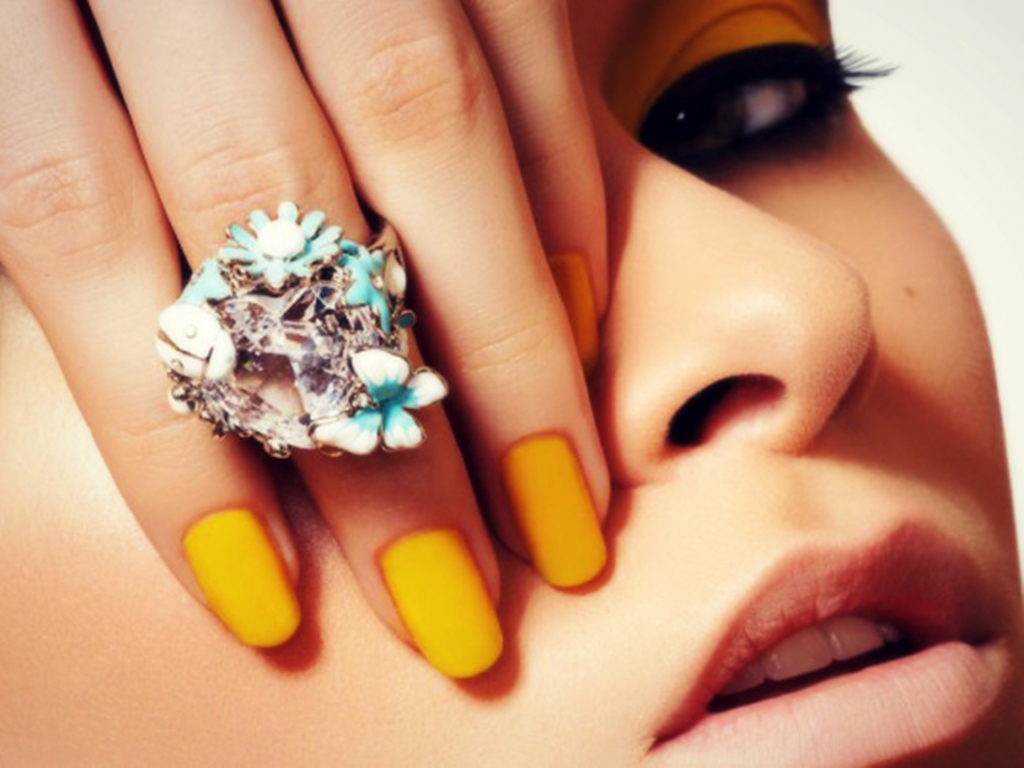 image courtesy of fanpop.com
Jewelries like diamonds and gold can be counted as "Standard Goods": as diamonds and gold have international prices for raw materials and fluctuate with the international market, and their purity can be identified according to international standards, their costs are relatively transparent, thus making it acceptable among customers.
However, as a single piece of jewelry product would cost several thousand or dozens of thousands, consumption obstacles can readily be created. Take diamond E-commerce suppliers as an example, the average customer price amounts to 4,000 yuan to 5,000 yuan, when compared with the mainstream e-commerce suppliers whose average customer price amounts to only several hundred, it would be more difficult for customers to make the decision for purchase, and there are also hidden dangers in logistics and payment links.
"Our customers shall finish transactions online and pay the deposit, and our experience stores are more like Jingdong Mall's delivery point. The consumers can complete the transaction in our store and take away goods. But overall, 70% of our sales are accomplished off-line. "Chen Fang-Fang said.
Debate about the profit
Over the years a reality has always been in existence, the two types of jewelry business beyond the traditional model, though growing rapidly, is never far from controversy and doubt.
As far as the O2O model is concerned, no one denies that E-commerce is the future trend of development; moreover, jewelry E-commerce suppliers enjoy price advantage, and also is attractive to younger consumers. However, in the short term, which type of companies can survive the fierce competition is still unknown.
"At this stage, jewelry E-commerce suppliers 'profit margins are not large." Electricity supplier experts Li Chengdong told reporters thusly, jewelry O2O E-commerce providers today are in the primary stage of being in an open market and the striving for expansion. As a result, these brands are not yet mature, and there is not enough influence. Besides, in various brands, their flagship shops' diamonds and gold products are also similar in terms of design and share high degree of homogeneity. "In the case of a mature online price relation system, in order to compete for customers, each of these brands has pulled the price low— the so-called half cheaper than the mall. They do not compete to grab customers and traditional enterprises, but as a result of online competition. "In the case of a clear business model, the living environment for e-commerce suppliers is just like so.
In the future, the average prices will fall in the jewelry industry, making them no longer luxuries. When traditional corporate brands' value also reduces, the advantages of electricity suppliers shall be highlighted"said Yang Yun, CEO of the Dionly.
However, according to Li Chengdong, the prospects for the jewelry electricity supplier are quite promising. He believes that there is no essential difference between the online and offline jewelry products. As the online channels provide cheaper price, consumers will certainly tend to choose online channels, therefore, it is just a matter of time for them to develop their consumer habits. What's more, although the profit margin of jewelry electricity supplier is not very high , compared with the 3C digital , garments , baby products , luxury goods and other categories of electricity suppliers who "burn money in competition", it is quite rare and commendable. Compared with other categories, gold and diamonds price have appreciated for several years, making companies have no pressure on the stock.
Case 1 Success story of Jewelry O2O
Nowadays, the O2O jewelry E-commerce suppliers' acquiring customer flow online + closing deals in real experience store have been proved a profitable business model. But as the repeat purchase rate in the diamond industry is relatively low, companies need to constantly marketing for new users. And with the networking and offline marketing costs continue to rise, advertising and other marketing costs in accessing to new users of is bound to increase year by year. Therefore, in addition to the production and supply chain, for O2O jewelry e-commerce suppliers such as Kola, the access of customer flow and experience store are the two most important aspects of survival in maintaining its survival.
"We see ourselves as e-commerce businesses, relying on online customer flow and the transformation of it. When customers' spending habit matured, and our brand has enough credibility and off-line store experience, it will become a pure service platform provides only cleaning and modification. For enterprises, this mode would be more cost-effective. "Chen Fang-Fang said so. Kela's current cost on customer acquisition is not high, because Kela did not conduct traditional media advertising, it primarily tracks and analyzes on the Internet for users behavior, or to purchase search keywords, etc.
With regard to the operation of experience store, Wangyong, vice president of Kela Diamond said that in accordance with Kela's current experience, there is no big difference between the operational cost of the experience store and logistics costs of the same scale. The price for diamond product is relatively high, take SF Express as an example, a single order would worth at least $ 20, and insurance must be made against the loss of goods. Currently, the insurance for a single order of Kela diamond shall be 0.5% of the total.
In addition, the locations of the Kela experience store are not in shopping malls or centers but in office buildings. According to Chen Fang-Fang, at the precisely same location, office rents are much lower than retail rents, almost 70% cheaper. Taking the Xidan experience store as an example, the office rent is 5 yuan / square meter / day, while the Xidan Joy City's retail rent is as high as 30 yuan / square meter / day.
When it comes to the mode of Cheap Diamond Plazas, their sustainability and profitability issues are also highly controversial. Many consumers still remember the promotional activity of "buying ring get diamond for free" when In Love-all you need is love is officially opened and the MAKELUMER's powerful advertising campaign. The so called Cheap Diamond Plazas are generally located in the downtown business district, with a 1000 square meters or even larger shop area, the enterprise will, in a certain period, launch large amount of advertising in various media, which is also known as the product is" half cheaper than that is in the mall ." However, their raw materials prices would not be lower than the CTF, plus rent, advertising costs, labor costs, etc., their financial pressure is quite obvious.
Case 2 improving supply chain by using the traditional enterprises
Different from Kela diamonds, Dionly mainly open experience stores in the form of franchise, especially in some second and third tier cities, the number of the current Dionly experience store has reached more than 100, which is far more than that of Kela.
"Our experience store both can provide experience and the marketing service. In most cities, the franchisees' resources and strength possess more advantages than the agents directly sent by the company. Yang Yun thusly told the "China Businessn News" reporter. The rapid growth of experience store is due to its franchisees' solving of problems of customer flowing and goods supply. It is understood that although initially franchisees to Dionly need to pay a franchise fee and deposit, they can get goods from Dionly with a profitable low price, and can also share in the customer flow online.
As the number of stores becomes increasingly large, Yang Yun once felt that the customer flow is so huge that Dionly's production capacity and supply chain cannot meet that demand. Therefore, Yang Yun chose to conduct cooperation with traditional enterprise Tai Fook. "Tai Fook's investment to us is a strategic one, they can help us improve and reinforce the entire supply chain and aftermarket systems, which I think is difficult for other electricity supplier companies. Apart from the investment, we get more resources."  In addition to its cooperation with Tai Fook, Dionly also engaged in wholesale diamond business. What they fancy is the upstream resources.
Originally Dionly had a small factory, whose process and standardization are no comparison to that of the Tai Fook's. As Tai Fook injected its shares, Dionly can use their factories. "In the future we will be Tai Fook 's online channels, and we will basically be responsible for their online business, after all, we have great experience in E-commerce,"said Yang Yun.
However, as for Dai Ouni and Tai Fook specific form of cooperation, Yang Yun did not disclose whether it will be the substitute of Tai Fook 's Web store or something else ,. After all, as the traditional enterprise m Tai Fook is much different with Dionly. Even if it is planning to go for E-commerce, it will, at the same time, certainly maintain its off-line price system. For example, in the Tmall flagship store of CTF, the price of their goods is exactly the same with its goods in real store.
As for Dionly's planning for the future , Yang Yun still identifies it as a homegrown whole industry chain, even with the Tai Fook cooperation, Dionly does not intend to be a  pure online sales channel. In his opinion, after all, sales channel does not involve the production links, profit would only depend on the customer flow. He believes that jewelry e-commerce supplier cannot rely on customer flow only because most people do not need much diamonds and gold in their lives, so most customers would buy only once, there is no second-time or third-time consumer spending. Therefore, selling products on behalf of the others is difficult to make money, while homegrown business can effectively reduce costs and generate profit.